Fundraising to Protect the Heritage and Future of Commercial Watermen
Baltimore, MD – Phillips Seafood honored the Maryland Watermen's Association (MWA) with a donation of $13,671 in 2022 to celebrate the efforts of the MWA and their work for watermen throughout the state of Maryland. The donation was a continuation of the Phillips family's annual financial support of the Association, raised by donating proceeds from the sale of Phillips's Blue Crab Margarita and 100th Anniversary Cookbook in 2021.
Moving forward, Phillips Seafood Restaurants has pledged to donate $1 from every Blue Crab Margarita sold at their Baltimore Phillips Seafood and Phillips Crab Deck locations to support the MWA's work.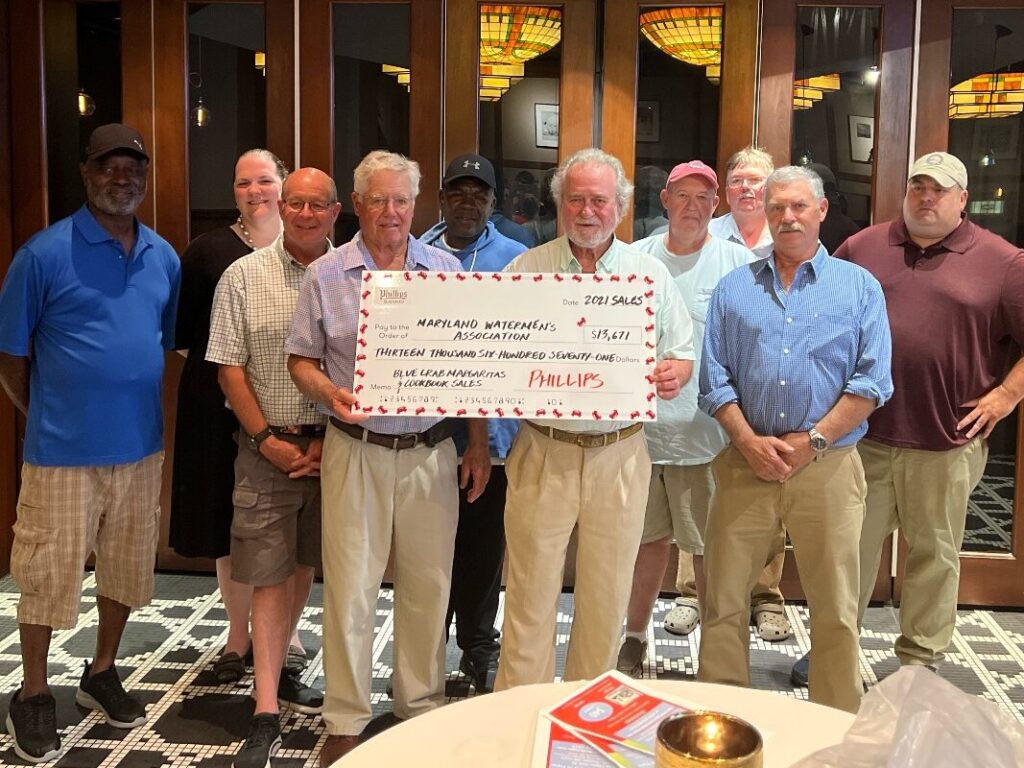 "I come from a family of Maryland watermen and have worked closely with local watermen all my life to supply seafood for our family's Hoopers Island processing plant and restaurants," said Steve Phillips. "Without them, our family business would not have grown to where it is today. We're proud to stand behind the Maryland Watermen's Association in their efforts to protect the heritage and future of our commercial watermen."
Since 1973, the Maryland Watermen's Association has tirelessly served the interests of watermen and the seafood industry throughout the state of Maryland. They have continuously worked to ensure the future of independent watermen and seafood businesses throughout the state. That hard work has given the MWA, its staff and leadership a strong position and high visibility with State and Federal regulators, as well as environmental and business associations and organizations.